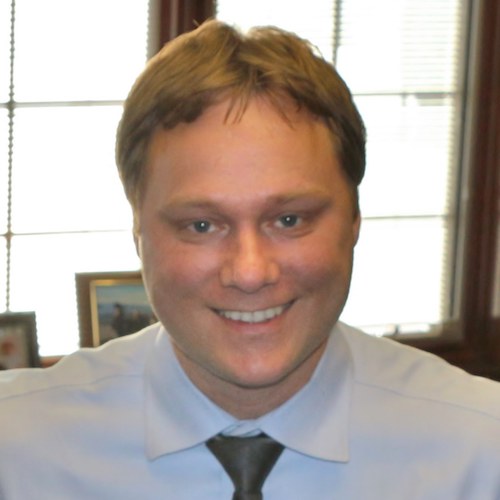 Simon J. Patry approaches every case in a straightforward and practical manner in order to achieve the most efficient result for his clients. Simon recognizes that each client's case is unique and important. He believes it is essential for a lawyer to be readily available to their clients; accordingly, he makes himself readily available for phone calls and promptly responds to his clients' messages. Simon presents each client with an explanation of the applicable law, potential solutions, the risk associated with each solution and a cost-benefit analysis for each option.
Simon was born in Montréal and raised in Chicago, Illinois and as a result is fluent in French and English. He joined the firm in February of 2009, after having practiced law with a civil and criminal litigation firm in Dayton, Ohio. He is licensed to practice in Ohio, Illinois and the U.S. District Court for the Southern District of Ohio. He is a member of the Ohio State Bar Association, Miami County Bar Association, Dayton Bar Association, and the Family Law Forum. He is also active in the Tipp City Rotary Club (Executive Board Member, President); Tipp City Chamber of Commerce (Board of Directors, Past-Chairman 2013); and Private Enterprise Partnership (Advisory Board). Simon has also held active roles with the Downtown Tipp City Partnership (Board of Directors 2012) Tipp City Players (Board of Trustees 2009-2011) and Helping Young Professionals Emerge (HYPE, Steering Committee 2011).
An academic scholarship recipient, Simon graduated from Ohio Northern University's Claude W. Pettit College of Law. While in law school, he was active in extracurricular activities: he was the Presiding Judge of the Moot Court Program; the Law School's Mock Trial Team Coach; the Justice of Phi Alpha Delta, Law Fraternity International's Willis Chapter; a finalist in the Burke E. Smith Mock Trial Competition; a member of Inns of Court; and awarded Order of Barristers for outstanding oral advocacy skills. Simon completed his undergraduate studies at Illinois State University, in Normal, Illinois and earned a Bachelor of Science in Political Science. While at Illinois State University, he was a member of the University's Mock Trial Team, which received second place at the National Competition; an account executive, promotions director and reporter for The Daily Vidette, the university's independent newspaper; and a student government representative.
Practice Areas: Commercial and Corporate Transactions, Labor & Employment, Real Estate Transactions, Commercial & Real Estate Litigation, Personal Injury, Estate Planning & Estate Administration, Business Succession Planning.
Honors: 2017 Super Lawyers® Rising Star